Here you will find additional content that does not fit into any other category in our website that includes tutorials, how-to, extended knowledge and articles about cruise ships, passenger vessels, cruise companies and much more! We update this page regularly so be sure to check us from time to time for some more exclusive content.
Salary Comparison Table
Created back in 2018, this extensive table is entirely built using actual and updated salaries sent anonymously by our visitors and depicts the basic wages that crew members receive on numerous cruise lines and can be used while considering different job options or career paths.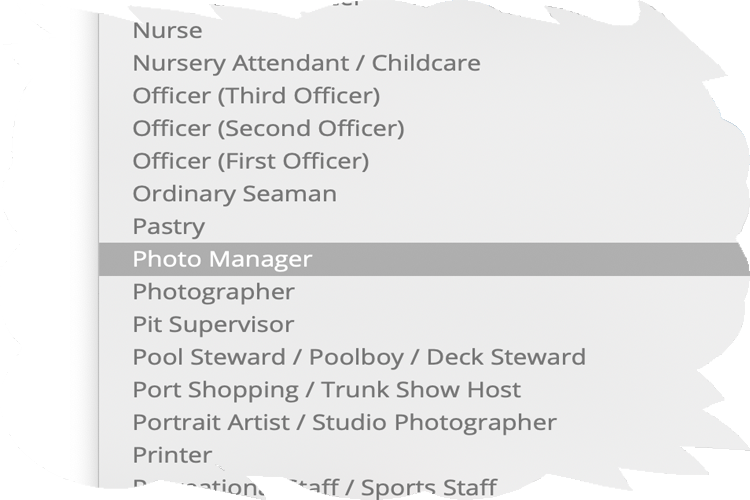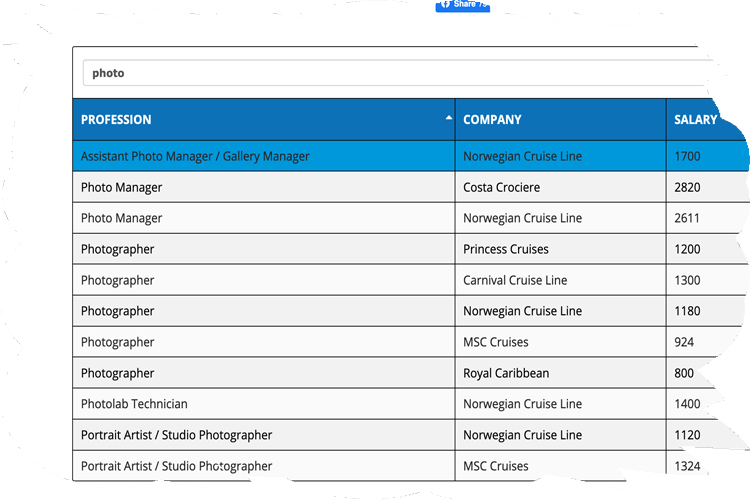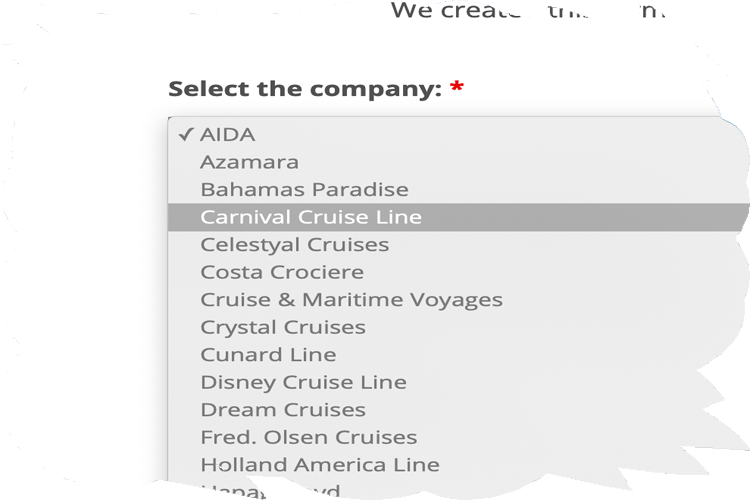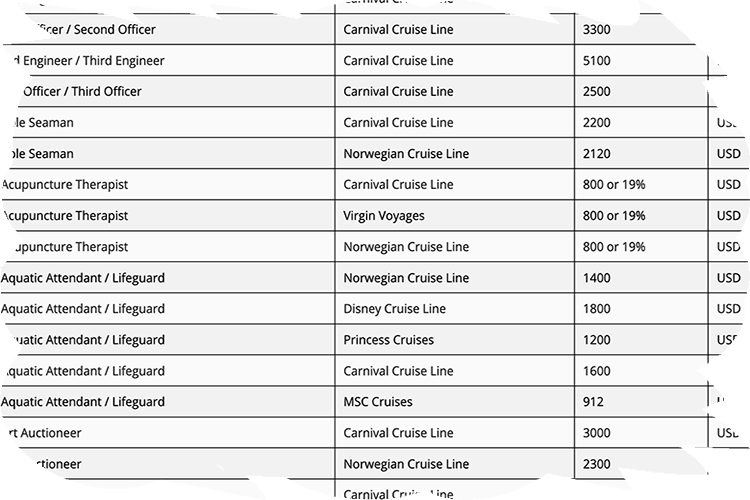 Cruise ship size comparison
A page created for informative purposes only, here you are able to see a cruise size comparison table with all current cruise ships in operation and be able to compare, track and sort vessels based on the gross tonnage (GT), length, beam, maximum capacity, number of crew and top speed in knots.

Private Islands
An exclusive paradise that you can only reach by being on a cruise? Meet the private islands of each cruise line and get to know more about each of them, their location, perks and what the crew is allowed to do!
Conglomerates
They are a combination of multiple business entities operating in entirely different markets under one corporate group and are very common within the cruise industry. Here you get to know and differentiate them!