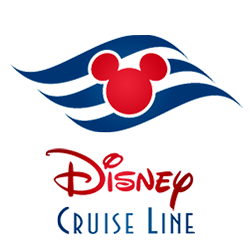 In 1985, the extinct Premier Cruise Line became the licensed partner cruise line with Disney. This allowed Disney characters on their ships and combined cruise, hotel and theme park packages. In 1993, Premier ended their relationship with Disney and signed a new one with Warner Brothers, utilizing the Looney Tunes characters. Premier continued to offer Disney land and sea packages while adding Universal Studios as an option. Thus Disney approached both Carnival and Royal Caribbean cruise lines to replace Premier as an exclusive sea partner but the negotiations failed. Following those events, on May 3, 1994, Disney announced that they intended to start their own cruise line with operations starting in 1998.
The cruise line was incorporated as Devonson Cruise Company Limited on February 6, 1996, in the United Kingdom, but soon was renamed Magical Cruise Company Limited on October 1, 1996. On the same year, Disney purchased Gorda Cay as the line's private island. The company spent $25 million over 18 months on the island and renamed it Castaway Cay, with a second location (not an island) purchased in early 2019, named Lighthouse Point, and its located on the island of Eleuthera, Bahamas.
The ships are the first in the industry to be designed and built from the keel up as family cruise liners, with the goal of accommodating and equally satisfying adults and children. Unlike most ships of their type, they do not include casinos. Disney ships also feature ship's horns, affectionately known as the "Mickey horn", which play the opening seven-note theme of "When You Wish Upon a Star" from Disney's Pinocchio, in addition to the traditional horn. The Disney Dream and Disney Fantasy include other tunes on their horn not heard on the Disney Magic and the Disney Wonder, such as "Do You Want to Build a Snowman?", "Star Wars Darth Vader theme", "It's a Small World", and an elongated version of "When You Wish Upon a Star".

Click on the player below to hear all the tunes featured on Disney Cruise Line ships, including the recently added ones:

Official website: www.disneycruise.disney.go.com
Founded on: 1996
Company Category: Premium
Conglomerate: None (privately owned)
Official Language: English
Sails to: Caribbean, North America
Ship's Flag: Bahamas
Average age of PAX: 30
Offers free wifi: No
Offers single cabins: Officers only
Allows visible tattoos: No
Allows different hairstyles: No
Provides STCW on board: Yes
Provides Airline Tickets: Yes
Provides Hotel accommodations: Yes
Requires the Marlin's Test? Yes, with minimum of 80%

BASIC REQUIREMENTS:
Previous cruise ship experience not needed, but preferred. All positions require advanced to fluent English, with high standards of service and good qualifications. Visible tattoos are totally prohibited.

Disney Magic

Disney Wonder

Disney Dream

Disney Fantasy

Disney Wish (2021)

Unnamed (2023)

Unnamed (2025)

Below you have access to the company ratings, according to actual and past crew members of the company on various aspects, ranging from time of permanence, desire to continue working in the company and scores for services provided. Are you working for this company or have you worked on this company before? You can fill this company survey by clicking here!
How long have you been working for this company?
How did you got hired?
Applied straight with the company 0 / 4
Applied through an Agency 3 / 4
Job Fair / Cast Audition 1 / 4
Concessionaire (Shopping, SPA, etc) 0 / 4
Do you see yourself doing more contracts in this company?
How's the food at the Mess?
How's the accommodations? (Your cabin)
How are the activities for crew? (Crew Parties, Thematic Food, Shore Excursions, Discounts on board, Sportive events, etc.)
How fast is the on board wifi?
How often crew have the opportunity to change department? (By cross-training or internal hiring)
Sometimes, if they deserve it. 0 / 3
How often people get promoted? (Within the same department)
Sometimes, if they deserve it. 1 / 3
Does the company provide all the trainings on board? (STCW, SCC, Crowd Control, PSCBR, etc.)
Does the company provide Flight tickets during the first contract?
Not for all positions 3 / 3
Does the company provide a Hotel prior joining a ship?
Not for all positions 2 / 3
Would you recommend other people to apply for this company?