Scam Protection
Nowadays there's more and more reports of frauds, scams and on a weekly basis our website receives at least one message about a different tactic that's been used to steal people's money and personal data. These days, you have to be very aware of what's going on and specially for seafarers, everything requires the double amount of attention because scammers are getting more and more creative.
We've divided this tutorial into two parts that complement each other. The first one we talk about the most common scams and schemes that you have to be aware of. One the second part, we include some tutorials that will help you to keep a safe distance and most importantly, do not fall for any of these tricks.
Most common scams:
Scammers target seafarers in three different ways: Fake agencies and recruiters target people looking for a new job, someone pretending to be someone you know and lastly email messages pretending to be from a company, recruiter or the company that provide your payment card.
If you do not know this by now, you should know that our website keeps track of most know scammers and frauds on our list of Fake Agencies and Recruiters. If you're looking for our list of real agencies and recruiters, check out the Recruitment Agencies page.
1. Fake agencies and recruiters
Fake agencies and recruiters operate almost on the same fraud: They approach people looking for a position on board a cruise ship, river cruise or yachts, present themselves as an official recruiter for the company or a captain of a yacht, and offer a position on board depending on what you're looking for. After the candidate falls for the trap, the scam consists on getting the personal data of the applicant to be used on different scams and also to ask for a money sum in order to "process documents", acquire a "green card" or "get the position". These are three terms that we hear often and are go against everything the IMO sets as guidelines for agencies and recruiters.
AGENCIES AND RECRUITERS DO NOT ASK FOR MONEY
2. Fake friends or co-workers
This scam is more common to happen on Facebook as it is very easy to pretend to be someone you know just by copying some photos of the person and using the same profile name. The fraud starts when you receive a friend request or message request by someone you apparently know. Scammers are even creative to the point to try adding several friends in common and scam everybody on the group altogether. Someone less careful sees the friends in common and not sure or not if they know the person, accept the friend request. That's where the scam starts: By sending a message, they introduce themselves, and, a few messages afterwards, they say something like "Did you got the salary bonus?" or "Did you saw the latest email?" followed by a link. This link has the purpose to collect your personal information and payment card information in order to steal your salary or savings.
Links and messages like these can be easily identified as fake due to the fact that there's not such thing as salary bonus and almost all fake links have a lot of numbers and random words on them.

DO NOT ACCEPT FRIEND REQUESTS FROM STRANGERS
DO NOT CLICK ON LINKS OF "SALARY BONUS"
3. Fake Emails
This is the most common type of scam and it affects all crew members worldwide. But thanks to tutorials like this one on our website, less and less people are falling on these tricks. From time to time you might hear that there was a breach of security within your cruise company, that some personal data was stolen or something like this. In these breaches, hackers get access to thousands of private profiles and then try to scam the company employees or card users using the same tactics you already know: They try to impersonate the cruise line or card payment company and then ask for personal information required for the scam or send very suspicious links that will collect the data for them in order to clone your identity and/or withdraw any funds you might have on your account.
Frauds like this can be easily spotted when you're using a computer as you're able to see the full email address of the sender and preview any link by hovering the mouse on top of any message, but not so much when you're on your phone. Still, if your common sense and do not interact with any suspicious emails, you will be safe. In order to counter these kind of messages, you can proceed to our next step and learn how to create filters on your email account.

YOUR COMPANY ALREADY HAS ALL YOUR INFO, THEY WILL NOT REQUEST IT BY EMAIL
SCAMMERS USE NAMES SIMILAR TO THE ONES OF YOUR COMPANY, DOUBLE CHECK ALL NAMES
DO NOT CLICK ON ANY SUSPICIOUS LINKS ON ANY EMAIL ABOUT YOUR ACCOUNT STATUS
How to protect yourself:
On this second part we will provide you some advice and tutorials on how to be more suspicious about incoming messages and emails. Keep in mind that these are preventative measures in order to block or reduce scam attempts. If you have already be scammed, these will not work to get your money or identity back, so in this case you have to follow the procedures according by your cruise line or card payment company.
How to create filters on your Email: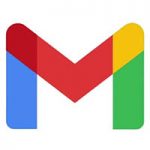 Gmail Accounts
For this tutorial to work, you cannot be using the Gmail App on your phone. Instead, open a browser and open your Gmail account. Locate the settings button on the top right (cogwheel icon) and choose to see "all settings". You will be able to see different new tabs, click on "Filters and Blocked Addresses".
From there, you will be able to add new filters using email fields like "From", "To", "Subject", "Has Words", "Doesn't have words", "Has attachments" and/or "message size". The easiest filters you can create use just the "From" field. A combination of "From" and "Have Words" also work as great.
In our example, we are going to create a filter to select all messages from the Brightwell bank used by Norwegian Cruise Line, Carnival Cruises, Princess Cruises and many others. As of april 2021, all their official messages come from emails ended with @brightwell.com or @brightwell.zendesk.com. With this in mind, you can create a filter "From", fill with one of those addresses and click to "Create Filter", to show what action will be taken. There's many different options, with the easiest one and the one we will be using on this example is to "Apply the Label". You can create a label name, for instance "Brightwell", and then just have to confirm the action by clicking again on "Create Filter". Repeat the process for the other email address, choose the label that you've created and then now all messages with those two rules will be tagged as "Brightwell" and automatically moved to that Label/Folder on your email account, which will also be reflected when you access the Gmail app on your phone.

Received an email from "Brightwell" but it wasn't redirected to that specific folder/label? Well, then it probably isn't an official message from the company and it's mostly a spam or scam attempt. Read the message anyway and if its requesting for you to click into any links or provide any private information, you know what to do. From there, you can also choose to block the message and congratulations, you're now filtering all really important messages on your email account.
Filtered an email from "Brightwell" but it requires you to confirm personal data or asks you to click on a link? Sometimes scammers are able to bypass the "From" field to make it look like the email received came from an official source. We call this a false-positive, and you can adapt to it by using a combination of other filters, but the frequency of this happening is very, very low.

You can repeat this process as many times you want, using any email address, field or rule to create filters for all your messages, as long as you use their official accounts and do not click on any links, you will always be safe. This little tutorial was made for using a gmail account, but you can also find the same settings on other different email providers like Yahoo, iCloud and Hotmail. Use what you've learned here and share your recently acquire knowledge with colleagues, friends and family as well.

Official email addresses:
We've compiled a little database of official email addresses that companies and banks use to send messages for crew members and are more often targeted by scammers. Use these addresses to create filters on your email accounts depending to which cruise line or payment provider you have access to.

Brightwell Payments:
@brightwell.com
@brightwell.zendesk.com
Shipmoney:
cardholdersupport@shipmoney.net
Northlane:
@northlane.com
Wirecard / Salary @ Sea:
prepaidhelp@wirecard.com
Carnival Cruise Line:
@carnival.com
@carnivalentertainment.com
crewassistance@carnival.com
interviews@hirevue.com
Norwegian Cruise Line:
@ncl.com
@email.ncl.com
system@successfactors.com
Virgin Voyages:
@virginvoyages.com
@hirevue.com
Royal Caribbean:
@rcclapac.com
@myrclhome.com
@ociokonsulting.com