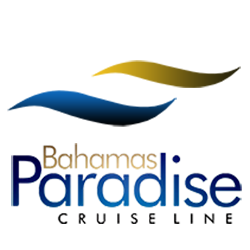 Margaritaville at sea is a casual cruise line with very low cruise fares in order to attract the casual cruiser or the first time cruiser, that doesn't have any standards or doesn't require any additional services. Due to the age of the ship, it also doesn't offer any extra amenities and crew members constantly complain on social media about the poor living conditions and food quality.
The cruise line was formed after Celebration Cruise Line ceased operations following a grounding incident that left its only ship, the Bahamas Celebration damaged beyond repair. Former Celebration Cruise Line executives formed Bahamas Paradise Cruise Line and purchased the Costa Celebration to take over the route formerly operated by the Bahamas Celebration. In 2021 the Margaritaville brand bought the cruise line and renamed it keeping the ship and operations, by rebranding it totally.
Official website: www.margaritavilleatsea.com
Founded on: 2014
Company Category: Casual
Conglomerate: None (privately owned)
Official Language: English
Sails to: Caribbean
Ship's Flag: Portugal
Average age of PAX: 50
Offers free wifi: No
Offers single cabins: No
Allows visible tattoos: Yes
Allows different hairstyles: No
Provides STCW on board: No
Provides Airline Tickets: Yes
Provides Hotel accommodations: Yes
Requires the Marlin's Test? Yes, with minimum of 60%

BASIC REQUIREMENTS:
Previous cruise ship experience not needed, but preferred. All positions require advanced to fluent english, with high standards of service and good qualifications.

Margaritaville Paradise

Below you have access to the company ratings, according to actual and past crew members of the company on various aspects, ranging from time of permanence, desire to continue working in the company and scores for services provided. Are you working for this company or have you worked on this company before? You can fill this company survey by clicking here!
How long have you been working for this company?
How did you got hired?
Applied straight with the company 0 / 0
Applied through an Agency 0 / 0
Job Fair / Cast Audition 0 / 0
Concessionaire (Shopping, SPA, etc) 0 / 0
Do you see yourself doing more contracts in this company?
How's the food at the Mess?
How's the accommodations? (Your cabin)
How are the activities for crew? (Crew Parties, Thematic Food, Shore Excursions, Discounts on board, Sportive events, etc.)
How fast is the on board wifi?
How often crew have the opportunity to change department? (By cross-training or internal hiring)
Sometimes, if they deserve it. 0 / 0
How often people get promoted? (Within the same department)
Sometimes, if they deserve it. 0 / 0
Does the company provide all the trainings on board? (STCW, SCC, Crowd Control, PSCBR, etc.)
Does the company provide Flight tickets during the first contract?
Not for all positions 0 / 0
Does the company provide a Hotel prior joining a ship?
Not for all positions 0 / 0
Would you recommend other people to apply for this company?